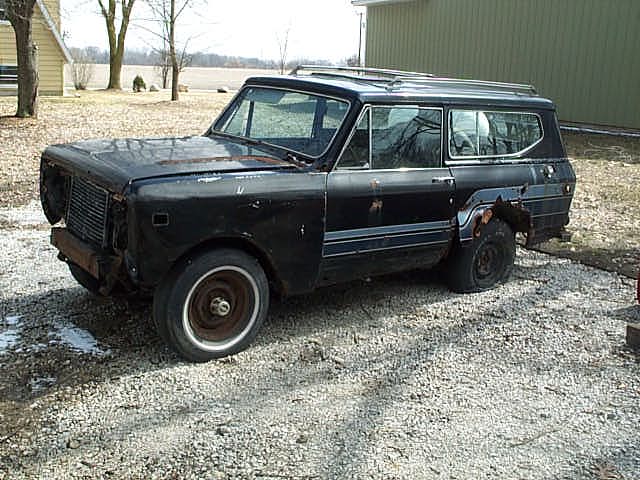 This 79 is another rust bucket waiting for it's final rest. The doors are about two inches from meeting the latches due to the body sag, and the rockers and outer floors are non-existant. Quarter panels are pretty much gone to about 18 inches up, and even the hood has holes rusted through on the style lines. Top has holes all the way through, and matching holes in the top of the quarter. It has one good fender (obviously a transplant off of another truck) that will be coming off, and possibly the transmission and transfer case. Has a 345 that supposedly runs, but the 'Thermojunk' is frozen up and I haven't tried yet. Looks like a higher mile engine, so I may not even try.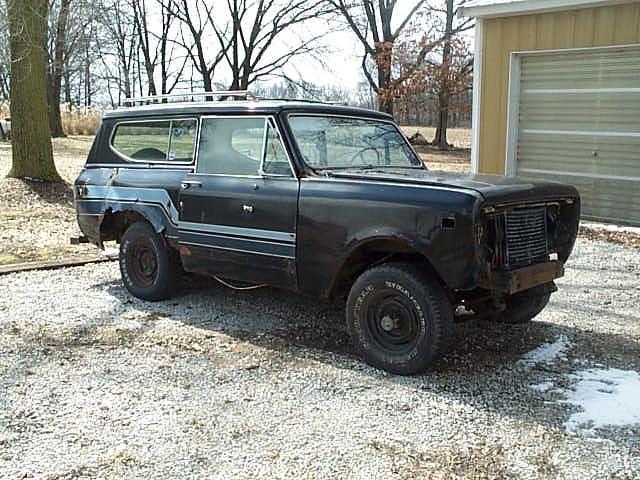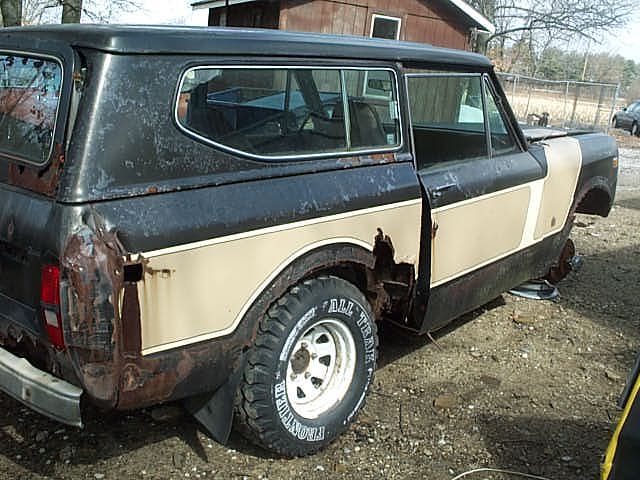 I bought this 79 with 304 and three speed manual trans from a church that used it to plow their lot. When the body sagged so bad that the doors could not be shut at all (seeing a common thread here, folks?) they parked it as unsafe even in their own lot. I needed the plow so I bought the whole truck. Rear quarters are about gone, rockers are a memory, doors are going fast, and the front fenders (if you can see in the pictures) are about 75% Bondo which is peeling off in sheets. Hood on this one is also rusted. Engine ran before I robbed the intake, and it has a good windshield. Underbody is rotted to the transmission tunnel. Will also be making it's last trip sooner rather than later.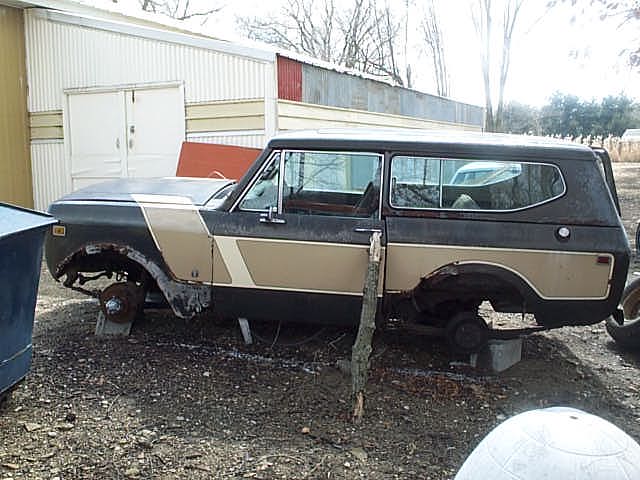 This last gem below is the 'piece de resistance'. It is a loaded up 79 Scout II with what I beleive to 40K original miles showing. My best guess is that it was a 'winter car' that was bought strictly to drive on bad roads, then was parked during fair weather, probably without the underside and body panels being flushed or hosed off. The inside of the engine through the oil fill cap looks new, and the tranny fluid looks likewise. It has not run in years; it was handed off to me by a friend with a junkyard who had to take it to get another car he wanted. Knowing I was into Scouts, he asked me if I wanted one... sight unseen, I said sure. This is what I got. If you look closely at the pictures, you can see that although the junkyard guys ripped off some of the parts that were left (like pieces of the front fenders), MOST of the truck literally rotted clean away. Check out the closeup pic of the gas tank; if you look closely, you can see that the frame is rust pitted and is less than half it's original thickness in most spots, and is paper thin in some. The truck has a receiver hitch ('Reese hitch' type) on it, that you can literally poke a finger through in spots. The leaf springs are also pitted so badly that I would not consider using them on a vehicle. I need to see if the engine will turn, if so it and the trans and transfer case will come out, along with the AC parts and maybe the tilt steering column, then what is left will go to become a new Toyota. This is probably one of the more extreme examples of a rust belt Scout, but I have seen others out there like it....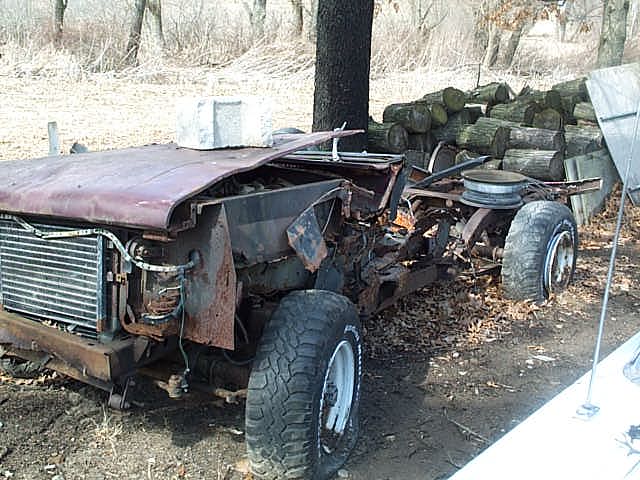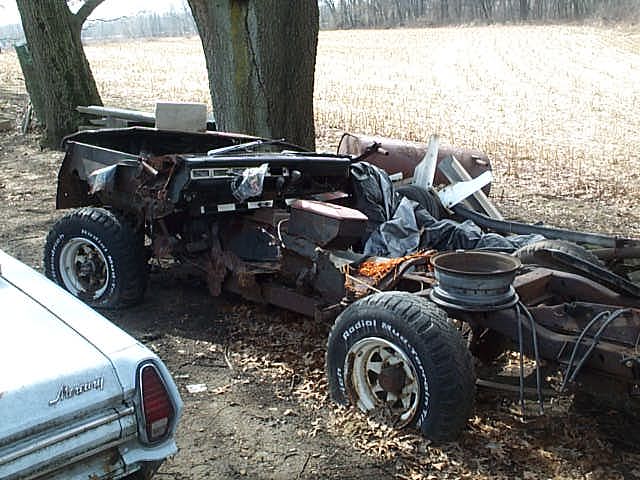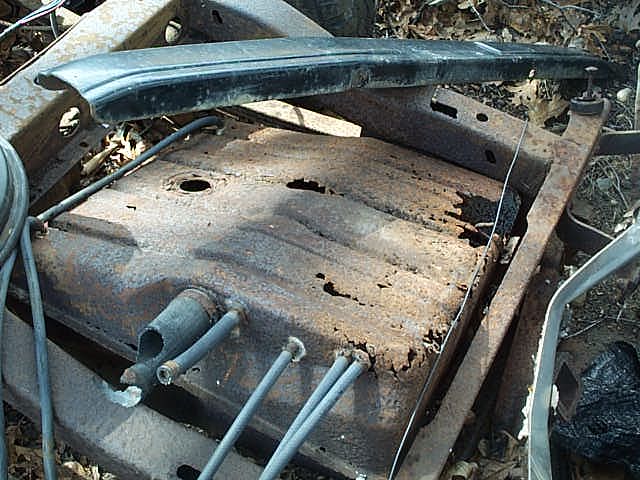 Enter supporting content here